855-808-5120
The Right Choice In Housing So You Can Center Your Attention On Recovery
AffinityOne offers a safe place to step away from the trama and triggers of your daily life so you can practice the skills for a fruitful addiction recovery. Designed particularly for people who attend our Partial Hospitalization Programs (PHPs), AffinityOne allows you to arrive back from a busy day of therapy to our peaceful residential facility. With nutritious and tasty meals, comfortable rooms, and the latest in amenities, you'll find the guidance and self-assurance you need for lasting sobriety.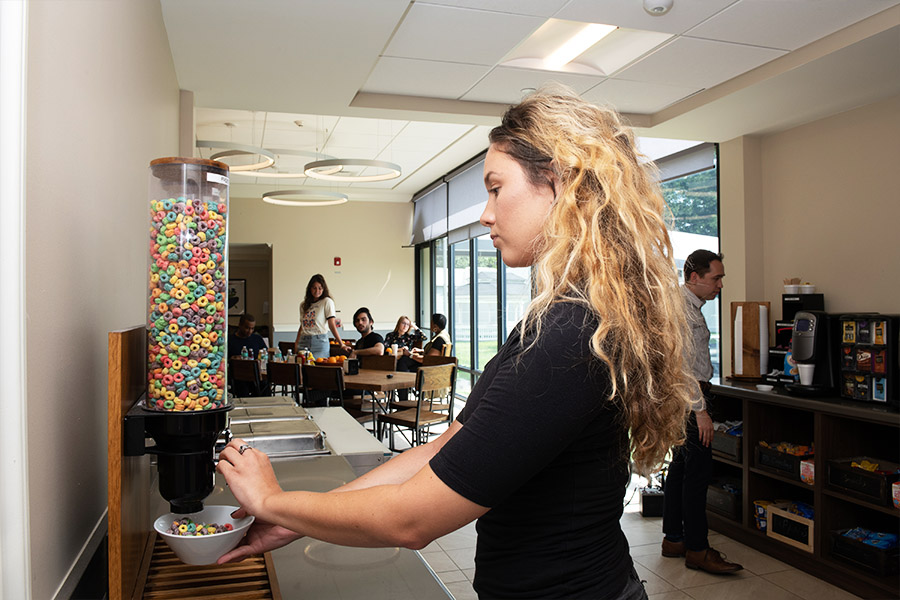 See If AffinityOne Will Work For You
When you contact AffinityOne, we'll do our part to ensure you obtain the help you need immediately, no matter if that's in our care or another recovery location within our comprehensive care network. To live at AffinityOne, you should be
At least 18 years of age
In recovery from substance use
Medically stable
Undergoing addiction treatment such as the Partial Hospitalization Program at The Counseling Center At
AffinityOne supplies a nurturing place to live for people getting care in our Partial Hospitalization facilities. Numerous residents come to us straight from detox to assist with their transition back to daily living. If you are looking for a more orderly living arrangement to facilitate your substance use treatment, call 855-808-5120 to get more information on being admitted to AffinityOne .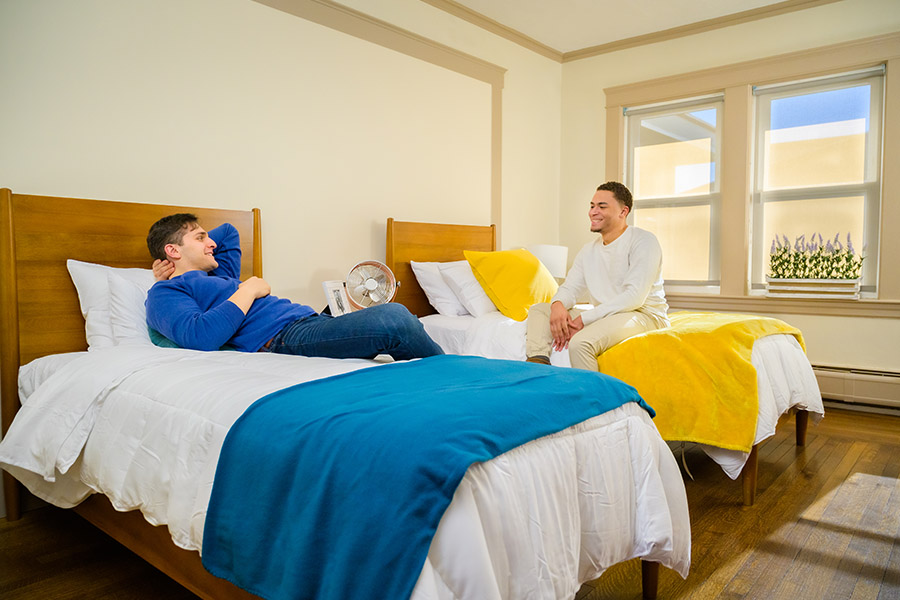 Selecting AffinityOne As The Next Phase In Your Recovery
After you've finished detox, it might be disconcerting and challenging to re-enter your day-to-day life and deal with the situations and specific triggers that cause drug and alcohol use. AffinityOne is a nurturing and safe location to reside as you get your bearings and make strides in your addiction treatment. Our pleasant, cozy locale has many benefits to promote your progression in recovery:
A structured schedule to boost recovery
Safety from drug and alcohol use triggers you encounter at home or during social scenarios
Support from others who understand what you're experiencing
A lower amount of stress while you concentrate on your recovery
A conducive environment while you cultivate healthier habits
Practice living sober without external influences
Modern amenities and home-cooked meals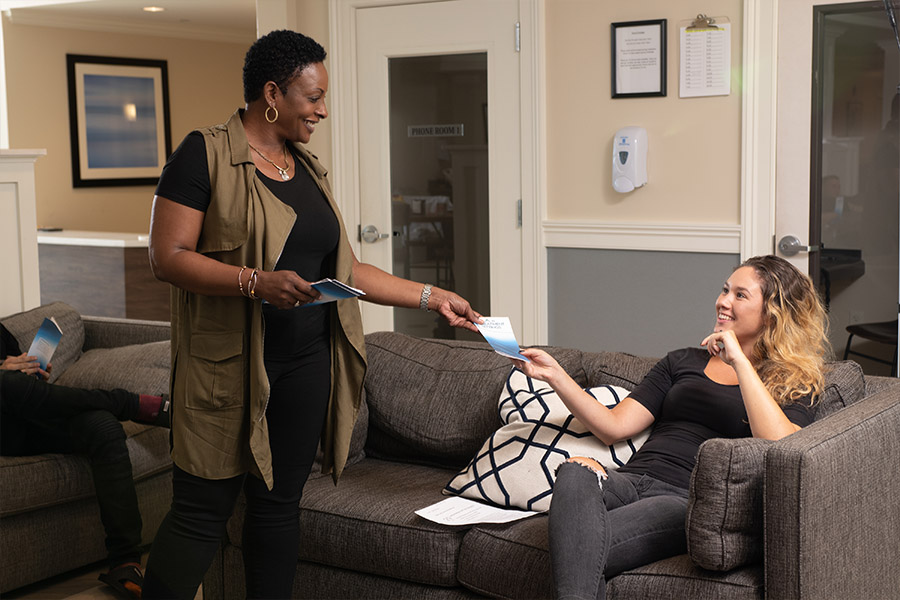 Relax At Our Welcoming AffinityOne Facilities
When you're at AffinityOne, you won't need to worry about anything but your recovery from substance use. Our lovely sober living facility is equipped to ensure your stay is as successful as possible. You'll share a fully furnished bedroom that features a TV and your own bath. Each meal is chef-cooked and can be adjusted for allergy or dietary reasons. When you have some spare time, work out in the gym, relax on the patio or within the community lounge, or join us on an organized social event.
Our Facility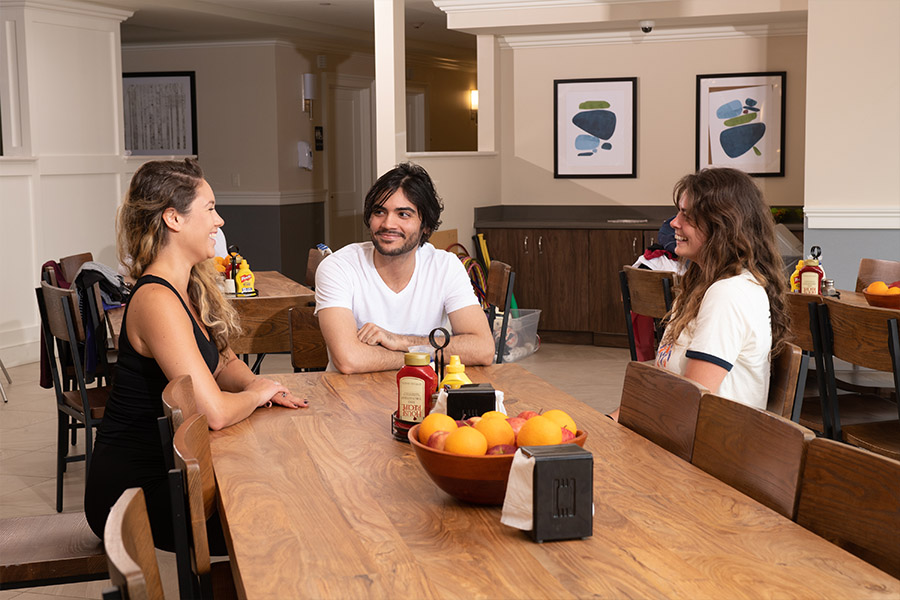 Enjoy Next-Door Access To Specialized Addiction Treatment
Although AffinityOne isn't an addiction treatment center, our facility is the perfect complement to the things you practice in the Partial Hospitalization Program. Our structured living facility partners with The Counseling Center, giving you direct access to top-notch drug and alcohol use treatment and mental health services. The ability to engage in your addiction treatment sessions during the day and go back to our supportive living environment when the day is over reinforces the critical skills you'll develop in therapy.
Learn More About Treatments
Need Assistance With A Substance Use Disorder? Contact Us Now
AffinityOne is happy to assist if you or a family member needs a safe spot to reside while attending addiction treatment services. Call 855-808-5120 or submit our form regardless of the day or time, and we will explore the options available to you. Our representatives respond quickly to find the support you need.