855-808-5120
Your Guide To AffinityOne Admissions
At AffinityOne, we look to make your visit as pleasant and comfortable as possible, beginning with our admissions process. From your first call to us, we prioritize your unique needs to give you a positive experience in our facility. We'll help you get settled here so you can start or continue your addiction treatment regimen. Or call 855-808-5120 and our staff can answer all questions about AffinityOne admissions.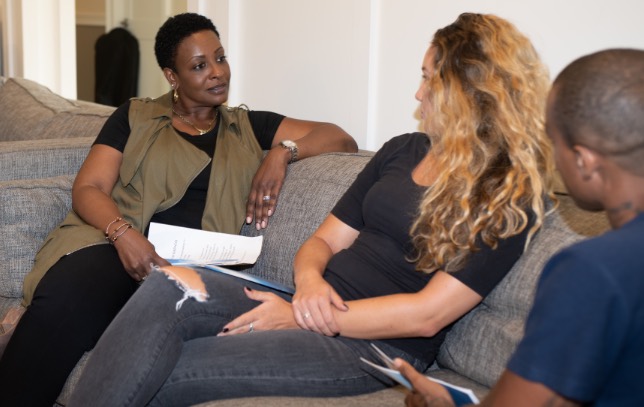 Who We Serve At AffinityOne
AffinityOne is a residential facility network for clients in the Partial Hospitalization Program (PHP) at The Counseling Center, our partner facility. We provide a sober living environment that lets you focus on getting better away from the triggers and stress that lead to alcohol and drug use. To stay at AffinityOne, you must be:
To find out if you qualify for admittance to AffinityOne, call 855-808-5120 anytime to discuss your needs.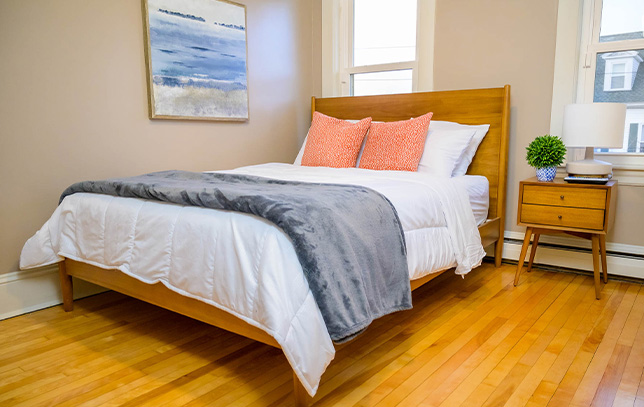 What To Know Before Arriving At AffinityOne
Once you get approved to stay at AffinityOne, we prepare for your arrival. You'll have a few things to do before you leave home as well.
Transportation
We don't want anything holding you back from coming to AffinityOne. If you do not have a ride to get to us, let us know, and we will gladly arrange transportation from your home or the airport.
Resources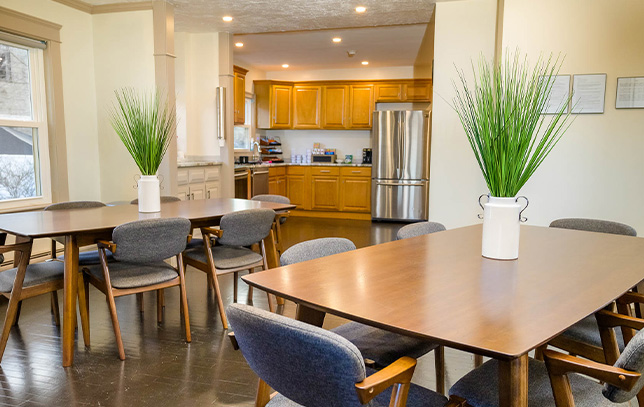 What To Pack
Before coming to AffinityOne, we recommend packing as if going on an extended trip. We have most basic necessities here, but you'll want to bring some of your own items like:
Clothing, footwear, and outerwear
Fitness clothes
Hygiene and hair care products
Reading materials
A music player
OTC and prescription medications
Unopened cigarettes or E-cigarettes, vaping devices, and pods
During admissions, you'll entrust items like razors, hair straighteners, and all medicine with us at the front desk. We will give you medications at appropriate times, and you can sign out the other things as needed. All medication should be correctly labeled and in original packaging.
We also welcome service animals. We just request that you notify us if you are bringing one and present vaccine records and authorized certification before you arrive.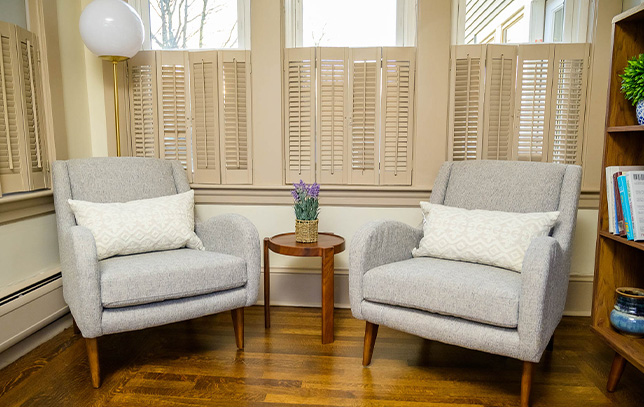 What You Should Expect During AffinityOne's Admissions
At AffinityOne, we believe that personalized care is essential for successful addiction recovery. Your AffinityOne's admission will center on you and your needs. The information we collect on arrival helps us better serve you. During the admissions process, we will
Perform a comprehensive medical/psychological assessment
Check your belongings for restricted or unauthorized items
Request a urine sample for drug screening
Make your room assignment and get you anything you need
How We Involve Family At AffinityOne
We know how beneficial it is to have support from family and friends when trying to heal from a substance use disorder. We are happy to involve relatives in your recovery as often as possible. We offer family visiting hours on Saturdays, and you're welcome to use our phone to call supportive family and friends whenever you want.
We Will Help Figure Out Costs And Insurance
AffinityOne accepts most commercial insurance policies. We verify your coverage before you arrive and coordinate with your provider to cover as much of your stay as possible. At this time, we do not accept Medicare/Medicaid.
If you don't have insurance or your policy doesn't cover our services, we will discuss our affordable self-pay rates with you and your family.
We Can Help You Get Leave From Work
Part of partial hospitalization admissions involves taking time away from work while you receive treatment. AffinityOne's staff can assist with this too. We will help you complete documentation and work with your employer to obtain authorized leave. This includes assistance with:
FMLA benefits
Short-term disability benefits
Engagement with your EAP

Coordinating with your union representative

Court-ordered documentation
Call Anytime To Hear More About AffinityOne Admissions
To learn how AffinityOne can help you or a loved one with addiction recovery, call 855-808-5120 or complete our contact form. Someone will respond immediately, guaranteed. Help is available now, 24/7.