855-808-5120
Sober Living During PHP At The Counseling Center
If you need a safe space to live while enrolled in the Partial Hospitalization Program (PHP), AffinityOne can help. Our modern facility gives you the chance to focus on what you learn in treatment apart from the external factors that trigger alcohol and drug use. Each day you'll be escorted to our partner facility, The Counseling Center, for your daily therapy. In the evenings, you can relax with chef-made meals, comfortable rooms, and activities that allow you to develop a more regular routine.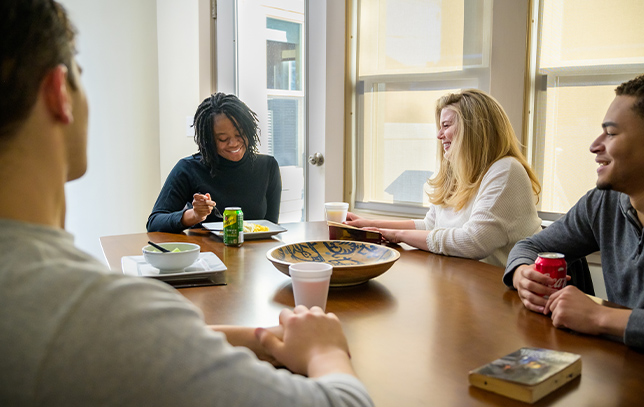 What Is Partial Hospitalization?
A Partial Hospitalization Program (PHP) offers the highest level of outpatient addiction treatment. So what does PHP entail at The Counseling Center? For most people, partial hospitalization features
Five hours of counseling five days a week
Both group and one-on-one therapy
Medical supervision
Residing at AffinityOne
In the end, PHP helps you find mental and medical stability and begin learning coping skills to promote lasting sobriety.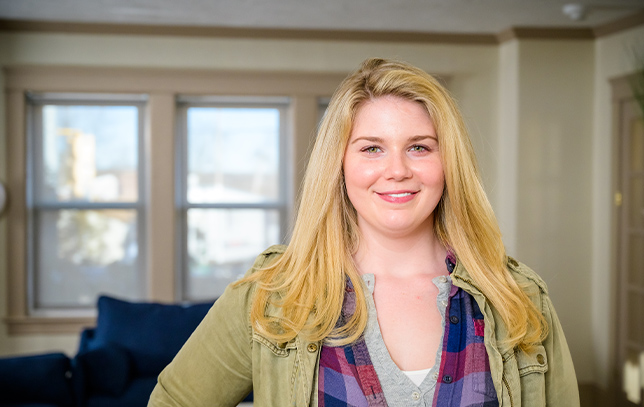 AffinityOne Is Your Trusted Partner For Partial Hospitalization Residential Treatment
AffinityOne is not an addiction treatment facility itself. However, we serve individuals who obtain treatment at our sister facility, The Counseling Center. Our residents attend substance use counseling at The Counseling Center and reside in our comfortable living facility right next door. This harmonious connection between our two facilities makes sure you receive exceptional partial hospitalization residential treatment. The Counseling Center teaches you methods for leading a sober life, and AffinityOne offers a sober living arrangement free of triggers so you are able to concentrate on your treatment.
Why Reside At AffinityOne While In PHP?
One of the components of being in PHP at The Counseling Center is residing at AffinityOne. We have found that living in our nurturing environment can enhance the benefits of PHP and give you a greater opportunity for successful substance use recovery.
When you reside at AffinityOne, you get:
A comfortable, welcoming setting to come back to following a day of therapy
An opportunity to socialize with other occupants who understand what you're going through
An escape from daily stress and influences that contribute to substance use
A place to live away from drugs or alcohol and pressure
Well-rounded meals and the chance to use a full-service exercise area to promote proper health
It can be very hard to maintain sobriety when faced with the triggers and traumas that led to substance use to begin with. AffinityOne helps you steer clear of relapse by supplying a safe living space away from those influences.
Contact Us Today For Help Finding A Partial Hospitalization Treatment Center
Reach out to us today if you or someone you care about is interested in a partial hospitalization program or a safe place to live during addiction treatment. We respond immediately, day or night, 365 days a year. Contact us at 855-808-5120 or complete the form on this page, and you'll hear from us promptly.